High levels of EPA and DHA, like those found in many MINAMI products, are known to contribute to healthy heart function. MorEPA Cholesterol is specially formulated to help manage cholesterol levels, through a careful selection of active ingredients.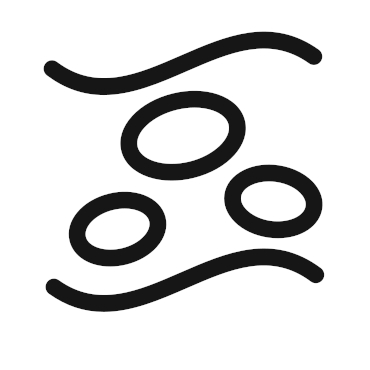 EPA and DHA are proven to contribute to the normal function of the heart* [1]
Vitamins B6 and B12 contribute to normal red blood cell formation*
Vitamins B6 and B12 help support a healthy immune system*
Vitamins B6 and B12 contribute to reducing tiredness and fatigue*
Red Yeast Rice contains the active substance Monacolin K which helps maintain normal blood cholesterol levels*
Vitamin B6 and Folic acid contribute to normal homocysteine metabolism*. Elevated homocysteine is linked to degenerative conditions.
Deep-sea fish oil concentrate (from anchovy, sardine and mackerel), fish gelatin, fermented red yeast rice, humectant: glycerol, thickener: beeswax, coenzyme Q10, natural orange flavouring, stabiliser: sunflower lecithin, antioxidant: mix of rosemary and tocopherol-rich extract (Miradoxan), vitamin B6 (pyridoxal 5'-phosphate), colour: iron oxide, folic acid (calcium-L-methylfolate), vitamin B12 (methylcobalamin).
Adults should take one softgel per day, preferably with your main meal. This product is not suitable for pregnant or lactating women, children and adolescents, people older than 70 years, people with liver, kidney or muscular problems, people who use medications that might interact (e.g. cholesterol medication) and people who are intolerant to statins. If you're not sure if any of these apply to you, please consult your doctor or pharmacist before taking MorEPA CHOLESTEROL.
Delivery and postage:
UK: Free Royal Mail Tracked 48 service on orders over £20, under £3.29
EUROPE & Ireland: Orders over £120 free, under £10
REST OF WORLD: Orders over £150 free, under £15